Lies for Small-fries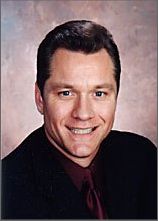 Tonight I took a spin around the
Truth For Youth
website, minister
Tim Todd's
sad and depressing source of fundamentalist disinformation, ludicrous scare-mongering and bald-faced lies. Yeah, yeah, but what's new? This particular internet dry heave is in RADICAL CARTOON FORM! Why read the bible when you can get yer book learnin' from the purdy pictures - with a generous dose of propaganda on the side. Allow me to present my discoveries (and click the pics for some funny shit written by less lazy peoples):
Here's our boy Tim on EVILUTION!
...on JIMMY HATS!
...on TERRIFYING FREAKS!
...on DEVIL MUSIC!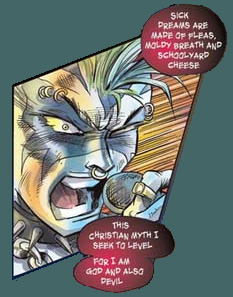 ...on PAEDOPHILIA!
...on POLITICAL CORRECTNESS!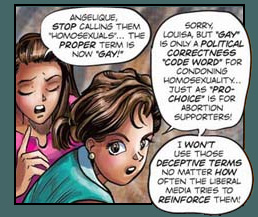 You might criticise the man's style, but goshdarnit he gets results. Bear witness to this:
FUCK ME. With conversion skills like that, maybe it's worth listening to this beaming cockheap. How about it Tim? Tell the people what you're all about:
Yeah, that's a big surprise, alright.